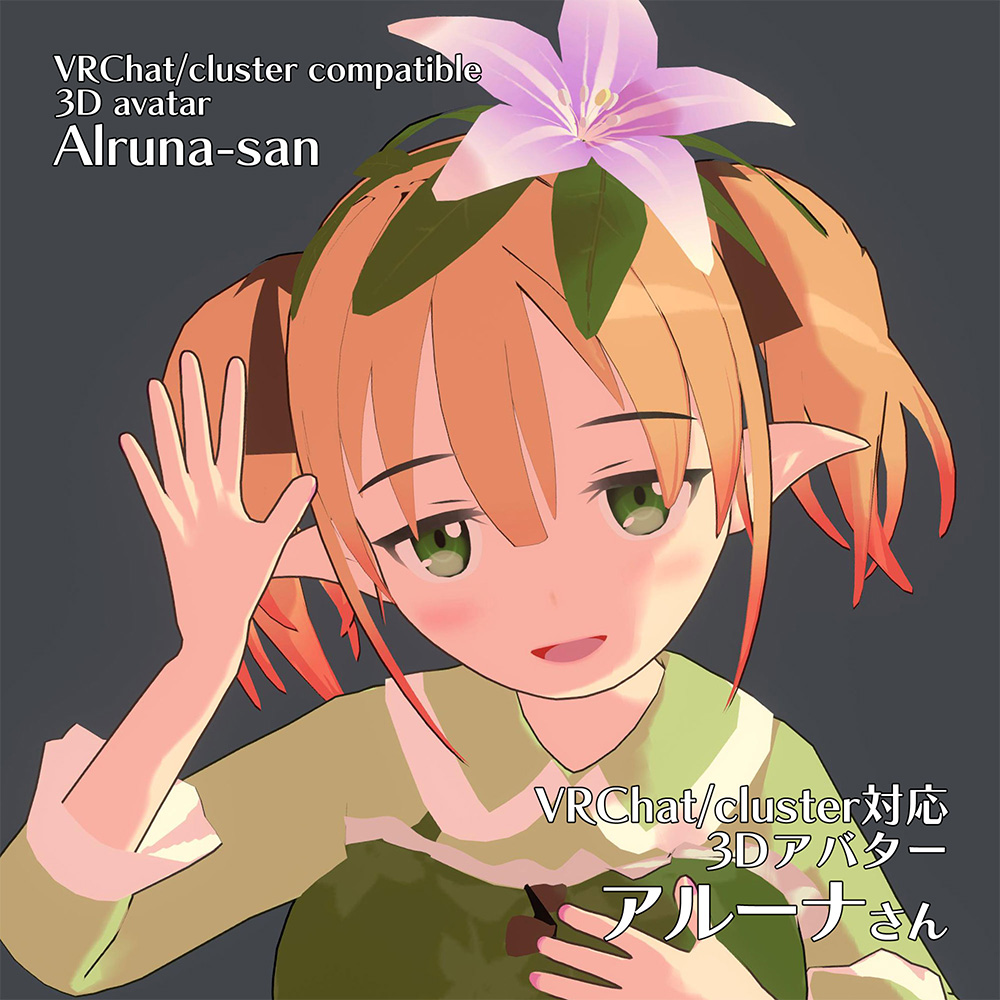 Arluna-san
VRChat/cluster compatible avatar "Alruna-san".
This is a Mandragora girl. She comes with two Mandragoras on either side of her head.
It is a mystery which part is the main body of this girl, the part that looks like a human, the flower on the head, or the Mandragora with twin tails. I'll leave it to your imagination.
Feel free to use it for VRChat, cluster, video material, and embedding in games.
[Specification]
- Supports lip sync
- Eye tracking support
- Full tracking support
- Normal version 39435 polygons (48575 if all elements are included)
- Light version 9418 polygons (11796 if all elements are included)
- BlendShape 39 species (6 for eye tracking, 15 Viseme, 7 eyes, 4 mouth, 2 eyebrows, 5 others)
- Avatars 3.0 support
- Support for Quest
- Includes cluster-compatible VRM